Since 1981, companies around the world have trusted Spee-Dee fillers to improve efficiency, productivity and profitability. Since the Spee-Dee volumetric cup filler was invented in the 1940s, they've acquired companies and integrated new technology to achieve accurate, reliable filling and weighing—every time. With simplicity in mind, and backed by a commitment to service and quality, Spee-Dee provides various filling systems for gummy and powdered nutraceutical products.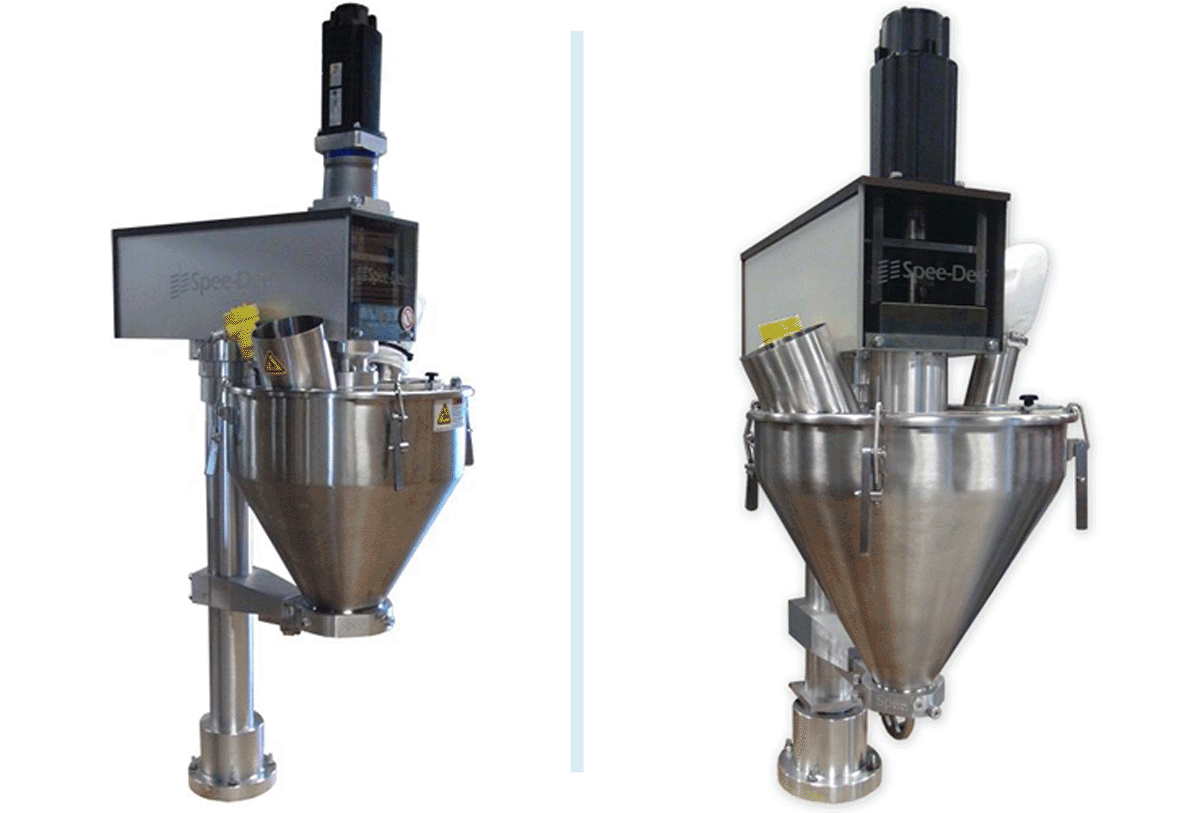 HYGIENIC, HIGH-SPEED

ROTARY FILLER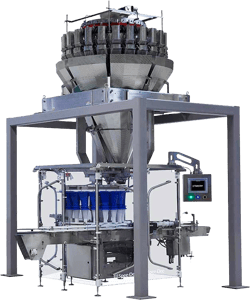 Spee-Dee's high-speed, hygienic rotary filling systems help the nutraceutical industry quickly, safely and cleanly fill powders and gummies into rigid containers of many sizes, shapes and materials.
Ensure accurate fills with container vibrators that settle product into the container
Achieve easier cleaning, maintenance and changeovers with tool-less change parts
Fast, hygienic changeover with patented magnetic filling funnel that eliminates the need for fasteners
UNMATCHED

STREAMING TECHNOLOGY FOR GUMMIES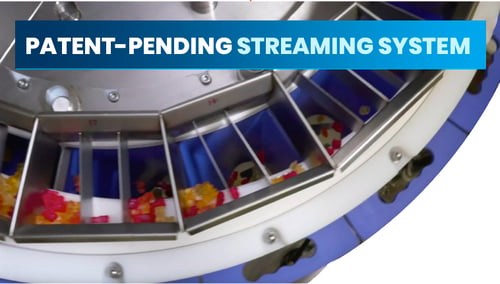 Spee-Dee's rotary filling system easily integrates with multi-head weighers and counting systems to ensure reliable fills each and every time. A Spee-Dee patent-pending baffle system helps stream gummies from the weigher to the filling system, allowing for high-speed, accurate container filling. In one installation, their gummy system is reliably filling containers up to 180 bottles/minute.
The weigher deposits gummies into the slide ring pocket
Pocket dividers separate the product
Slide plate strings out gummies
Funnel baffle removes any remaining clumps
WHY

POWDER FILLING SYSTEMS

FROM SPEE-DEE?
Spee-Dee's sanitary auger fillers provide accurate filling for nutraceutical powder applications. Their auger fillers meet hygienic regulatory standards, including 3-A Sanitary Standards, and help prevent product contamination without product waste:
Easily integrates with Spee-Dee rotary filling systems, conveyor lines and more
Engineered to meet the highest safety standards for dry products
Precise servo motor auger control and powerful direct drive design
PLC-based controls with full-color touch screen interface
learn more about spee-dee's nutraceutical powder filling systems