While Nutra-Pack Systems understands that each and every part of a complete nutraceutical packaging line is integral to the success, it's the filling system that is the key to its operation. Our team understands the importance of the filler in terms of flexibility, accuracy and changeover - including the cleanability of the equipment. We also understand the filler's relationship to the throughput and overall efficiency of the line for the production requirements in the short and long term.
It's for this reason that Nutra-Pack has chosen to partner with specific filling system OEMs who bring unmatched expertise to the table and are leaders in their space. Click your product below to learn more about the filling technologies from each of our selected partners….
MORE TRUST,
MORE PARTNERS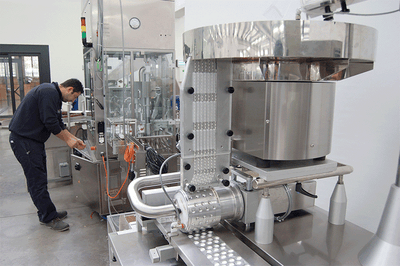 From unscramblers to filling systems, cappers, labelers, sleevers, case packers and palletizers—and everything else in-between, ask about our recommended OEM partners for your specific needs. Only with Nutra-Pack do you get the flexibility you need to put your complete line together. Choose from industry-leading individual machines, pre-configured lines and customized turnkey systems from a select group of OEMs.
Whether you have a specific OEM you prefer or choose to go with our team's recommendations, Nutra-Pack is ready to help with your next nutraceutical packaging challenge.